August is now here and the humidity has calmed down making for some beautiful A.M. and P.M. running conditions. The morning group again hit the F&M track at 6:30 to get things moving and completed the "end zone" 500m repeats. For the evening, we had practice at F&M and a 5000m ("Personal Best") race at the McCaskey Track – I managed to get to both sites and hopefully did not miss anyone. Thanks again to team Richter +1 for handling the PRB duty. Goals ahead…beer mile PRs and Hood To Coast FMTC AG win?

The Trials of Miles.. continue through the Summer as the goals lie ahead.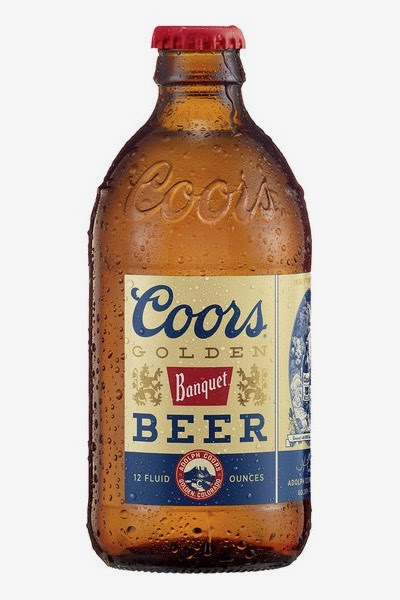 >>>>>>>>>>>>>>>
A.M. Track – Addis, Charles, Kirchner, Matthews, Newcomer M, Newcomer W, Paul, Seigford, Spataro
P.M. Track – Casten, Harper, Hahn, Henderson, Kirchner, Knaster, Leaman, Luff, Matula, Miller, Moore, Myers Dan, and Chris (I think), Nephin, Petraco, O'Regan +1., Rissinger, Roth, Simmons, Soto, Smoker (our water guy !), Stoltzfus, Richter B+C (PBRs +), and ??
McCaskey –   Coach Falk, Nesbit, McMillan D, Kirchners J/T, Oles
Racing 5000m:  Matthews (17:19), Roselli (17:44 PB!)), McMillan J (17:56),  Zook (18:20), and Kalinowski (DNF)

Check-ins: Kleinhaus, Dubbs, Mohler, Wege (CO), Sollebergers A&B (Beach fartlek), Fife (Scotland), MacNeil (WA), Tagg (Chicago)
____________________________________
Reminder – You can RESPOND Directly to these Club e-mails with any questions, comments, or suggestions.
The 14th Annual FMTC Beer Mile is this Thursday, August 3rd @ 8:00 PM – Come out and cheer on your teammates
The 19th edition of the World Athletics (T&F) Championships are scheduled to be held from 19 to 27 August 2023 at the National Athletics Centre, in Budapest, Hungary. Viewing schedule to follow — Sam and Alyssa will be attending !!
If you have upcoming RACES — please send the place/dates to me
Running quote of the week: "That was only four ? We can definitely handle 4 more and run a few more laps".
‒ Former FMTC beer mile champion Jim Sponaugel (with Greg Cauller) after the 2011 beer mile at F&M in the rain.
---
FMTC – News and Updates Updates
FMTC is hosting/sponsoring 5000m races at McCaskey HS Track on Tuesday night starting at 7 PM. You can sign up ahead of time at AthleticNetand the cost is $12.00. Drew Nesbit is the race director – please contact him with any questions. dtnrunner@gmail.com
We have a club discount with Running Warehouse of 10% – for FMTC members only. Our code is – FMTC1121.
You can orderFMTC club apparel including two versions of our branded singlets and short-sleeve running shirts – here is the link
---
Weekend Racing Results
Maine Half-Ironman Triathlon. – Augusta, Maine
Bill Boben 4:45:12 2nd 60-64 AG
Jackie Boben 5:18:31 4th 18-24 AG
Workout Options for Tuesday, August 1st,2023
The morning group will be at the track ready to go by 7:00 AM. We will have 6:00 PM practice but another option is to run the 5000 at McCaskey at 7 PM. There will be water but not sure about PRBs for the evening runners.
START: 2 to 3 – mile warm-up + drills/ dynamic stretching / 2-4 strides
8 – 10 x 500m / the RI is an easy jog across the endzone
Faith Kipyegon workout: 1 x 2K / 3 x 1K / 7 x 400m (2 min RI for all)
Standard: 3 x [ 4 x 400m with 60-sec jog RI ] 3 min between sets
FINISH: 4 x 100m strides, 25 "Kelly" push-ups, 1.6-mile "Campus-loop"
---
FMTC Saturday A.M. Group Runs – with Jay & Company
Leave from the F&M Track Parking lot at 7:00 AM – usually ~ 10 miles.
---
Racing Ahead 2023 (Send me your races)
August 1st – FMTC 5000m PB Races – McCaskey HS Stadium 7:00 PM
August 4th – 14th Annual FMTC Beer Mile SIGN UP HERE
August 12th – Ox Trot 5 Miler, Bowmansville, PA. (tough course!)
August 19th – Cedar Nation 5K, Lebanon PA
August 26th – Ben and Tim's 5K, Hershey, PA (9:00 AM start)
Sept. 16th – 46th Lititz Pretzel Twist 5K
Sept. 17th – Philadelphia Distance Run – 1/2 Marathon
Sept. 25th – York White Rose 5-miler
October 13-14th – Ragnar Relay: Harrisburg to Philly (does someone want to organize a team?)
---
This week's running read:
"No Bugles, No Drums" – by Peter Snell and Garth Gilmour c.1965
This is a wonderful biography of Olympic runner Peter Snell from New Zealand. Snell won the 800m at the 1960 Rome Olympics then doubled at Tokyo in 1964 winning the 800m AND the 1500m. Included are some great chapters on his methods of training under legendary coach Arthur Lydiard. Snell died in 2019 at age 80. Thanks to Andrew MacNeil for mentioning this title to me via a recent test. It is also referenced in "Once a Runner". The companion title by Gilmour is "A Clean Pair of Heels" – with NZ runner Murray Halberg.